I am Joe Taylor, owner of Health & Safety Management and Training.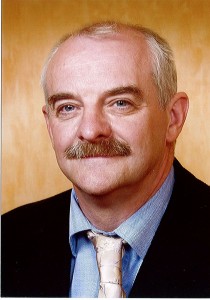 I started on my road to providing Health and Safety services at General Electric Plastics and then with Margaret Bardsley's, where I became the H & S Advisor.
I soon learned my trade and in 1995 became Assistant Director of the Merseyside & North West Safety Council. In this role I was responsible for the organisation, consultancy and training for SME's, also I promoted the positive aspects the Safety Council would have with all businesses.
I hold Certificates obtained by Further Education:-
English Law (O'level)
H.N.C. Building Studies
F.L.T.  Instructor R.T.I.T.B.
N.V.Q. D32.33 Assessor
R.O.S.P.A. Abrasive wheels instructor
City & Guilds 7307 teaching certificate
N.V.Q. Level 4 Occupational Health & Safety
Environmental Management Certificate
RSP status within IOSH (03)
Chartered status within IOSH (NOV 05)
February 2007 Vice chair of Environmental & Waste Management specialist group (IOSH)
July 2007 CDM Coordinator Course
August 2007 Member of Association of Project Safety
November 2007 Chair of IOSH Environmental & Waste Management Group
June 08 Vice chair IOSH Merseyside Branch
Feb 10 Distinguished Service Certificate IOSH President
June 10 Chair IOSH Merseyside branch
2 day Access auditing course (DDA)
March 11 OSHCR consultants register
October 2012 Application for Fellowship
I am Member of:
The Royal Society of Health (member)
Environmental Management Certificate
Association of Project Safety (MaPS)
Institute of Occupational Safety & Health (MIOSH)
Chartered Safety Practitioner (CMIOSH)
(Merseyside Branch Education Development Advisor)
(Branch Environmental Champion) ESG committee member
Chair IOSH Environmental & Waste Management Group